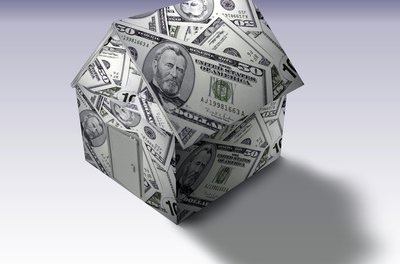 When used wisely, an equity loan can be a cost-efficient method to finance a large or unexpected expense, such as college tuition costs or an emergency home repair. One reason for choosing a home equity loan over other types of loans, such as a personal loan or credit card debt, is because with home equity loans, the interest you pay may be tax deductible. However, the IRS rules governing interest deductions may change from year to year. So it is important to work with the latest regulations when calculating how much you are entitled to claim.
Determine whether your home equity loan qualifies for a tax deduction. If your loan is eligible, all the interest you pay on it is tax deductible. The IRS requires you to be legally liable for a debt. You cannot claim the interest you paid on another person's loan. As of 2012, the IRS grants tax deductions on the interest of home equity loans up to $100,000; or $50,000, if you are married and filing separately.
Read the "Mortgage Interest Statement," also known as Form 1098, your home equity loan creditor sent you. If the person or institution you borrowed from did not send you a Form 1098, request one. This form contains the total mortgage interest you paid as well as information about you and the lender.
Write the total interest paid amount displayed in your Form 1098 on line 10 of your Form 1040 Schedule A. If the amount you paid the lender was different to the amount that appears on Form 1098, write the larger amount and attach a statement to your Form 1040 explaining the difference.
Write any interest you paid on a home equity loan that was not reported to you on a Form 1098 on line 11 of our Form 1040 Schedule A. If the recipient of the interest was the person you bought your house from, write than the person's name, address and taxpayer identification on the dotted lines below line 11.
Items you will need
IRS Form 1098

IRS 1040 Schedule A
Resources
Photo Credits
Jupiterimages/Photos.com/Getty Images