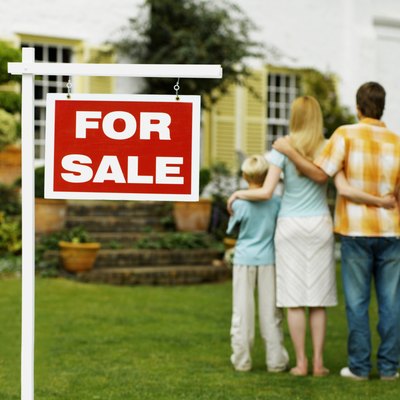 When you take out a mortgage, your monthly payment will include principal and interest. You'll also have to make monthly payments for insurance, taxes and homeowner's association fees, or HOA. To create a reliable budget and find out whether you can afford to buy a house, you must consider these extra monthly fees. Although most banks initially set up an escrow account to include your insurance premiums and property taxes, HOA fees are typically not included. To calculate your monthly mortgage payment with taxes and association fees, use an advanced mortgage calculator.
Find an online mortgage calculator that includes taxes and association fees. Century 21 and Zillow, among others, provide such calculators, which also allow you to include homeowners insurance and private mortgage insurance premiums.
Enter the loan amount, the term in years and the interest rate in the corresponding fields.
Enter the estimated annual property taxes, insurance premiums and HOA fees in the appropriate fields.
Click "Calculate" to view the results. The calculator will display an estimate of your total monthly payment.
Photo Credits
Stockbyte/Stockbyte/Getty Images