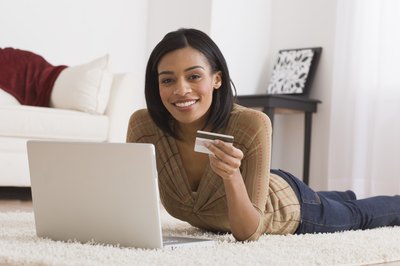 To cancel a prepaid Walmart MoneyCard you must contact the company's customer service center. You may do so by sending a letter, using online account management or calling the company's automated telephone support system. As of the date of publication there is no way to reach a live customer service representative to make your cancellation request Cancellation of the card will be immediate upon the customer service center's receipt of the request and a letter verifying that the card has been canceled will be sent to you.
Cancel by Phone
Call the Walmart MoneyCard customer service line by dialing 877-937-4098. Press "5" on your telephone keypad to select customer support when connected.
Enter your 16-digit account number or your Social Security number at the prompt, then provide information related to your birthday as directed.
Continue to follow the automated prompts and select the option to cancel the account.
Cancel Online
Visit the Walmart MoneyCard site online at walmartmoneycard.com.
Log in to your online account. If you do not already have an online account, click "Create Online User ID" and provide the requested information to set one up, then log in to the new account.
Clink on the link that allows you to manage your account, then cancel the card. Provide any requested information and submit the request.
Cancel by Mail
Write a letter requesting that your Walmart MoneyCard account be closed. Include the account number as well as your name, address and telephone number
Address a stamped envelope to Walmart MoneyCard, P.O.Box 1187, Monrovia, CA 91017 and place the letter in the envelope.
Deposit the letter in a mailbox for delivery.
Items you will need
Telephone

Paper

Envelope

Stamp
Tip
If your Walmart MoneyCard has a balance at the time it is closed, you will be mailed a check for the remaining balance in six to eight weeks.
Photo Credits
Jupiterimages/Comstock/Getty Images