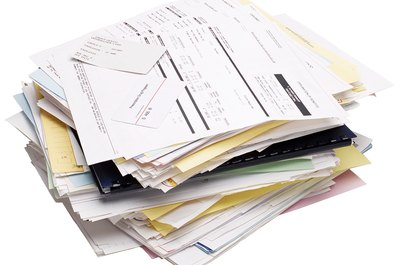 If you have received that dreaded denial letter or an unexpected bill for medical services, don't panic. Review your health insurance plan information to determine why the claim may have been denied or speak with someone in the billing department at your doctor's office to ask questions about any charges or service descriptions that you don't understand. If you're still confident that your medical treatment should have been covered by your insurance, the next step is to write a letter of appeal.
Address the letter to your insurance company's claims appeal department. Include the company's name and address.
State your name, group and policy numbers and the type of coverage you have. This allows the insurance company to locate and verify your insurance coverage easily in their database.
Begin the introduction by stating the purpose of your letter, which is to appeal the denial of services or charges in your most recent bill. Reference any identifying information as it relates to your statement, such as the invoice number, account number and dollar amount for which you are being billed.
Confirm the denial reason as stated in your statement of benefits letter and list the reasons why you feel this decision is inaccurate. Provide as many supporting facts as possible to back your claim. If you are unsure of the specific reason your claim was denied, contact your insurance provider for details. Your procedure may have been denied due to an incorrect billing code being submitted by your doctor's office, for example, and this can be easily verified during the appeal process by reviewing your receipt or medical records.
Close the letter by reiterating the fact that you are formally appealing the decision. Ask that the facts provided in your letter be reviewed for further consideration for reimbursement. Include your contact information in the event that additional information is needed to further process your appeal request. Print the letter and sign your name at the bottom.
Photo Credits
Stockbyte/Stockbyte/Getty Images