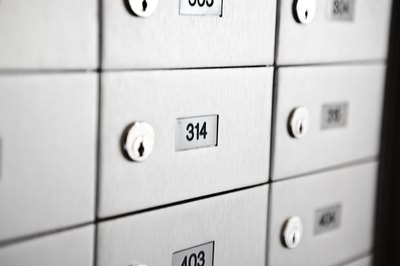 If you are not having your tax refund directly deposited into your bank account, the IRS will deliver it to the address that is listed on your tax return. A post office box, or P.O. Box, is acceptable to use as your permanent address on your return if you do not have your mail delivered to your home.
Place the phrase "P.O. Box," with your post office box number, on the street line of the address section on your tax return.
Write the city, state and zip code of your post office box on the indicated line in the address section of your tax return.
Check your P.O. Box regularly to pick up your tax refund when it arrives.
References
Photo Credits
Jupiterimages/Photos.com/Getty Images