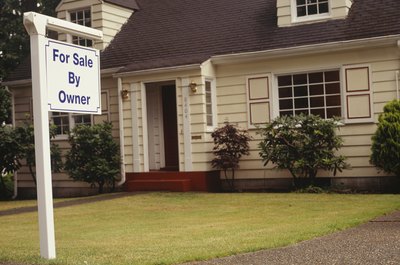 The contract of sale or home-purchase agreement includes a number of significant details. A real estate attorney or broker can draw up the sales agreement. The purchase agreement is a legally binding contract that commits both the seller and buyer to certain obligations; therefore, there are basic guidelines you should follow if you type up the contract yourself. Signatures on the contract make it difficult for either party to back out of the deal unless the conditions specified have not been met.
List the full names of both the seller and buyer. Give the legal mailing address for each. This is the address where the person receives mail. It can be a street address, P.O. Box or rural route address.
Include the physical address and full legal description of the property going under contract. The physical address describes where the property is located and includes a house or building number and street name, city, state and nine-digit zip code. A parcel of land is often identified by block and lot number found on the property's tax bill.
Indicate the total purchase price for the home, amount of earnest money deposit the buyers put down and the financing details. State the name of the real estate broker or other escrow agent holding the earnest money. Indicate that the earnest money will be applied to the property's purchase price at the time of closing. Detail under what circumstances the seller would refund the earnest money deposit to the buyer or be allowed to keep the deposit in the event the deal falls through.
Stipulate any special conditions or contingencies. For instance, you can make the agreement contingent upon the property passing pest and home inspections. List improvements and fixtures in addition to the existing buildings and structures that remain with the real property upon sale. These may include appliances, window treatments, screens, window air-conditioning units, fences, shrubs or anything else the parties negotiate.
Specify the settlement expenses that both the buyer and seller agree to pay as conditions of the sale. For example, the buyer usually pays points associated with getting a mortgage loan. However, sometimes the seller offers to pay some points to make the sale. A seller may also agree to pay a designated amount of the buyer's other settlement expenses. Property taxes are an example of an expense that is prorated between buyer and seller at closing.
State the tentative date on which the property is expected to close. In doing so, you give a time period for which the offer is valid. Sometimes the closing date gets extended if a mortgage lender or title company gets backed up. The seller usually gets to select a location for closing and relinquishes possession of the property to the buyer at closing.
Get the signatures of all parties named in the contract. Date the agreement. The law requires authorized signatures for a written contract to be valid.
Photo Credits
Ryan McVay/Photodisc/Getty Images