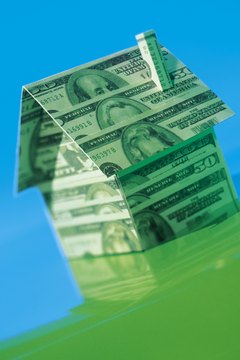 If you've used your financial savvy to pay off or refinance a mortgage backed by the Federal Housing Administration, you may be eligible to receive some cash from the government. The U.S. Department of Housing & Urban Development, better known as HUD, is refunding those who overpaid upfront mortgage insurance premiums at closing. You don't need to pay a third party for information on your refund — HUD allows you to trace the refund yourself.
Verify that HUD owes you a refund by searching the HUD database. On the HUD website, click the "FHA refunds" link under the programs section. Enter your last name or FHA loan number to determine if your name is on the list.
Call the HUD refund support center at 800-697-6967 to request a refund application (Form HUD-27050-B) if you have not received a check or an application within 45 days of paying off the loan.
Return the completed, notarized application along with proof that you were the original owner of the home at the time the mortgage insurance was terminated.
Wait for a check directly from HUD or a request for additional documentation. It can take up to 120 days to process your application and issue a refund. Call the HUD support center at any time to trace your refund or check the status of your application.
Warning
Beware of "tracers" who contact you offering to help recover your refund in exchange for a fee. Although the practice is not illegal, you are urged to notify HUD if the person provides misleading information in any way.
Photo Credits
Comstock/Comstock/Getty Images