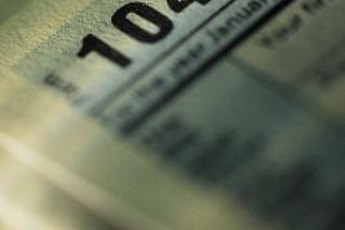 i
Comstock/Comstock/Getty Images
As a young couple just starting out, you can use all of the deductions you can find when tax season rolls around. Whether you're married or just living together, there are plenty of options for you to save money on your tax returns. With excellent record keeping and a bit of due diligence, you should be able to take advantage of a few of these deductions and keep your tax bill low.
The Standard Deduction
When filing out your tax returns, you and your partner can qualify for the standard deduction if you do not have any itemized subtractions for the year. For a married couple filing jointly, the deduction is $11,600. If you're filing separately, individuals can deduct up to $5,800.
Retirement Savings Contributions Credit
Another tax credit for couples with moderate income is the Retirement Savings Contributions Credit. Married couples and individuals who file a joint tax return are eligible for up to a $2,000 tax credit if they have made eligible contributions to their IRA or an employee retirement plan. The maximum income to qualify for the credit as of July 2012 is $56,600 for married couples and $28,250 for individuals.
Owning a Home
Owning a home opens the door for several tax deductions that young couples can take advantage of. Your property taxes can be deducted as can the interest on your mortgage payment. If you own two homes, you can even deduct the interest on the second property. Any interest on your home equity line or credit may be deducted up to $100,000.
Sales Tax
In the event you live in a state with sales tax, you can take a deduction on the amount you spend only if it's greater than your state or local income tax. Before claiming this credit, be sure that you have a complete record of your receipts for the fiscal year. This is a great credit to take if you make a large purchase, such as a boat or a car. In the event you do not have receipts, the IRS website has a sales tax deduction estimator that can help you figure out the amount you spent on sale tax during the year.
Mileage
You can deduct 55.5 cents per mile driven for business if your company does not reimburse you. Deductions are also available for mileage used for medical, moving and charity purposes. For medical and moving reasons, you can deduct 23 cents per mile driven. If you are doing charity work, you may deduct 14 cents per mile driven.
References
Writer Bio
Travis Ames has written for numerous publications since 2007 and has been writing instructional articles online since 2010. His areas of expertise are wide and include travel, politics, arts and entertainment, technology and finance. He currently lives in Portland, Oregon where he will begin teaching in the fall of 2011.