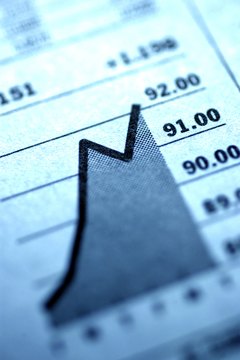 Breakout stocks are those that have hit new highs or have broken through the trend line at which they'd previously peaked. If you don't want to miss opportunities to open positions in stocks that have recently broken or are about to break out, monitor the market and receive alerts when stocks hit breakout prices.
Sign up with online brokers such as USSA, TradeStation and E*TRADE if you don't already have one. You'll need a broker to buy breakout stocks, and you'll want to move quickly once a stock has broken out.
Subscribe to services such as those provided by Stock Disciplines, Top Breakout Stocks and BreakoutWatch.com. These sites provide lists of stocks that have broken out, and predictions on which stocks are likely to break in the future. You'll have to pay a fee to access subscriber information on these services.
Sign up for alerts to monitor stocks of interest. Use services such as Firstrade, Fox Business for Mobile's smartphone apps or Scottrade. You can set these services to send you an alert by email or SMS message when a stock of interest hits a certain price. Some services offer alerts for free.
Create a portfolio on sites such as Google Finance, Yahoo! Finance and MSN Money. These sites let you add stocks of your choice to your own personal portfolio that you can monitor in real-time.
Photo Credits
Thinkstock Images/Comstock/Getty Images