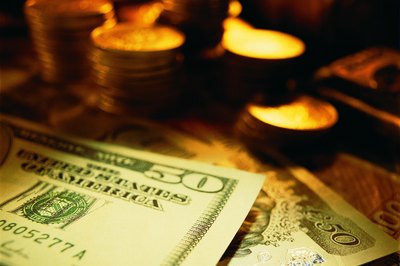 While life insurance is designed to protect your family against financial ruin in the event of your death, some types of life insurance can also provide certain living benefits, including access to cash when you need it. You may use the cash for emergency debt relief, although doing so could create undesirable long-term financial consequences.
Identification
As the name indicates, whole life is permanent insurance protection that lasts throughout your life. A unique feature of whole life is that as you pay premiums, a portion of your payment goes into a guaranteed cash fund that continues to grow over time. You may access the cash whenever you need it to pay off debt or cover any type of financial emergency. Some types of whole life policies also pay dividends that can be used to automatically purchase additional coverage and increase the overall cash value.
Loan Provision
You may access your policy's accumulated cash in the form of a loan, which typically offers a lower interest rate than you would receive from a bank. Unlike bank loans, there are no application requirements and you are under no obligation to repay the loan. If your policy has accumulated dividends, you may "surrender" them in whole or in part and receive their value in cash. The lack of red tape means you can receive the money relatively quickly, which is important when you need to pay off debt in a hurry.
Benefits
A benefit of taking a loan against your whole life cash value to pay off the debt is that there is a good chance you are borrowing money at a much lower interest rate than the debt obligation features. You are also under no pressure to make immediate loan repayments. In some cases, a life insurance loan can mean the difference between keeping or losing your auto or home if you have fallen behind on your payments.
Considerations
While you are under no obligation to repay the loan, keep in mind that when you die, the value of the death benefit, which is the proceeds that are paid to your beneficiaries, is lowered by the amount of any outstanding loan balance plus the accumulated interest. If you make few or no payments toward the loan, it is also possible that the growing interest could cause your policy to lapse, leaving you and your family without coverage. While borrowing cash from your policy can help you manage a short-term debt emergency, you may be creating a future financial problem.
Photo Credits
Stockbyte/Stockbyte/Getty Images