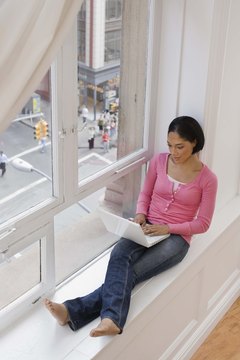 You may think that your condominium is yours to freely sell, change or refinance, but often condos are part of a co-op or association that carries specific rules that often are quite different from those for free-standing homeowners. Your association with its governing body might hinder your refinancing abilities, so you need to make sure you know what you're getting into before buying the property.
Check with your condominium association to find out the occupancy rate of the buildings to which you are attached. According to Total Mortgage Services, lenders are reluctant to refinance condos with occupancy rates below 60 percent, as of publication. A higher occupancy rate indicates the association might take better care of the property.
Determine whether your condo is considered a planned-unit development, or PUD. When your condo is listed as part of a PUD, the banks can consider your loan application in the same way they look at single-family homes. Additionally, if your condo is free-standing, lenders can treat it as a single-family dwelling with no related association restrictions. If you are part of an association however, the lender must review all the documents related to the association in addition to your own financial status.
Pay your association a fee to have the homeowners association documents sent to your lender when you make a refinancing application. You might be able to pick up the documents yourself and carry them to the bank. Expect to pay $100 or more for the paperwork.
Get an appraisal done. Most likely, your bank will order the appraisal to ensure they receive a current report from an independent appraiser. The amount you can get in your refinancing depends largely on the current value of your condo.
Items you will need
Condominium documents

Appraisal
Tip
Shop around for a lender who has some leeway with the fees they charge for refinancing loans. If you have stellar credit and sufficient equity in your condo, you may be able to waive or lower fees for such things as closing costs, the title search and a survey.
Warning
You will have a much tougher time refinancing your condo if your co-op or association is involved in any kind of litigation. Whether they are suing a builder or in talks with a slip-and-fall victim, lenders shy away from refinancing before any pending lawsuits are settled. Lenders need to know if your homeowner's insurance will go up or who will end up paying for a lawsuit if the association loses. You may need to contact a private lender or small hometown bank to find refinancing.
Photo Credits
Jupiterimages/Comstock/Getty Images