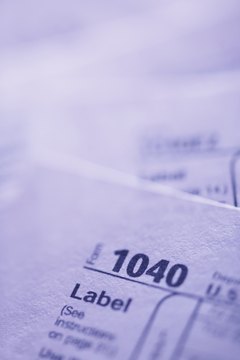 When the Internal Revenue Service decides to audit your tax return, it asks you to furnish evidence to support claims in your tax filing. Most audits are done via mail, while more serious cases involve a personal meeting with a tax specialist. Inability to answer the inquiry to the satisfaction of the IRS may result in heavy fines or even a criminal lawsuit. Therefore, it is in the best interest of every filer to avoid an audit.
Unreported Income
Employers, stockbrokers, banks and a host of other parties that pay you money are obliged to report your earnings to the IRS. The tax authority then compares these earnings to your income tax filing. If there is income that is reported by a payer, which you fail to declare in your filing, the probability of an audit will significantly increase. Remember an honest mistake is still a mistake and you, along with the person preparing your tax return, are responsible for the accuracy of the paperwork.
Deductions
Excessive charitable deductions are a common red flag that make an audit more likely. While most charitable deductions are honest attempts to make the world a better place, a few dishonest filers may falsely inflate their charitable givings. Since charitable contributions are generally tax deductible, the higher the contribution, the smaller the tax bill. Deductions for home-office related expenses are another red flag. The IRS seems to think that many filers read the rules regarding home offices quite liberally and either attribute a larger percentage of their living expenses to their home offices or claim such an office when they have none at all.
Rental Property Loss
If you wish to deduct losses associated with property you own but rent to others, you must demonstrate that you are actively managing the property. If this condition is not met, you cannot deduct rental losses from ordinary income during the tax year they occur. Active management usually involves providing services to tenants and devoting significant hours to the management of the property. Especially if you are making large amounts of money from a salaried job and also claim rental loss, the IRS is likely to question if you can realistically devote enough time to the management of the property.
High Income
The simple rule is that those who make more money are more likely to be audited. The Wall Street Journal notes that the IRS audited 1.1% of all individual tax returns filed in 2010, or 1.6 million returns of 141 million filed. However, a hefty 12.5% of filers whose income exceeds a million dollars will get an audit. There is nothing you can do to mitigate this red flag if you are fortunate enough to make this much money, of course. However, you should consider hiring a tax professional to minimize errors in your tax return.
Photo Credits
Comstock/Comstock/Getty Images