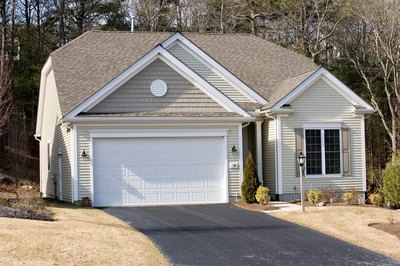 Buying a home can be frustrating and time-consuming, especially for first-time homeowners who have never been through the escrow process. Once the seller accepts your purchase offer, the real estate agent will prepare a set of escrow instructions and deliver them to a third-party escrow company. The escrow company holds all funds and the deed to the property until all of the instructions have been completed. This ensures that the buyer and seller fulfill their obligations before ownership of the property is transferred between the parties.
Appraisal
The first major step in the escrow process is to hire an appraiser to evaluate the property. The prospective buyer must pay the appraisal fees up front in case the transaction fails before the close of escrow. The appraisal protects the buyer from overpaying for the house and helps the lender properly assess its risk. If a bank loans out more than the home is worth, it will be faced with a significant loss if the homeowner defaults on his mortgage and the bank must foreclose on the property.
Title Issues
Before you close escrow, the property must be cleared of any outstanding title issues. A title search will find claims on the property, such as tax or contractors' liens. If the title search uncovers a problem, it must be resolved through a quitclaim deed or an action to quiet title. Once all known claims are resolved, the lender may require the buyer to purchase a title insurance policy to reduce the risk of loss from any future claims. The buyer may also purchase title insurance to protect himself from these claims, but this costs extra and is not usually required to close escrow.
Inspections
A hazard report will tell you if the house is located in a flood zone, earthquake zone or other hazardous area. Most lenders also require a pest inspection to make sure the house is not infested with termites. Although it is not required, a home inspection is also recommended to protect the buyer. The inspector will examine the home's roof, garage, exterior walls, foundation, appliances, water heater and plumbing. If he finds any problems, the buyer can ask the seller to pay the repair costs or reduce the price of the home.
Insurance
The buyer must show proof of homeowner's insurance to the lender before the loan can close. If the hazard report showed that the home was in a flood or earthquake zone, he may also have to purchase the appropriate flood or earthquake insurance. If the property is found to be uninsurable due to previous claims for mold or water damage, the escrow may be canceled and the buyer's deposit will be returned. Buyers with significant assets to protect may also want to take out optional umbrella insurance for additional liability coverage beyond the typical homeowner's policy.
References
Photo Credits
Jupiterimages/Photos.com/Getty Images