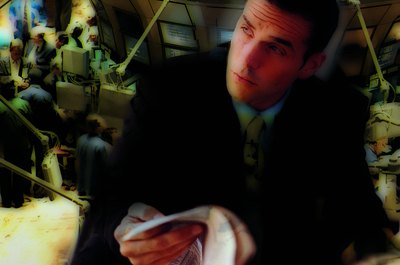 The New York Stock Exchange (NYSE) trades over 3200 different investment vehicles. There are over 550 traded on the American Stock Exchange (AMEX) and just under 3000 traded on Nasdaq. When faced with so many choices for investment, finding the right ones can be daunting. A good place to start your search is to define your investment goals and examine your personal tolerance for risk. If you are a conservative investor, confine your search to blue chip stocks that are part of the Dow Jones Industrial Average (DJIA) or the Standard & Poor's 100 (S&P 100). Stocks listed in the S&P 500 present conservative growth prospects, while stocks listed on the Russell 2000 are for investors seeking aggressive growth and willing to accept the risk inherent in small-cap stock investing.
Use an online interactive stock screener to narrow your choices with respect to industry, earnings, market capitalization, and price. This will give you a preliminary list of stocks to research further.
Check the interactive price charts on your selections to determine which are trading at the high or low ends of their trading ranges. Learn technical analysis of stock charts if you don't already know how to evaluate a chart for potential stock price movement.
Read the quarterly and annual reports of the remaining stocks, and check recent news and stock analyst recommendations.
Look for companies that have good management, good earning potential, a history of good return on investment, current assets that at least cover current liabilities and a simple business model that you understand.
Choose companies that are in industries that you understand so you can evaluate the reality of their future prospects. It is always easy to overestimate a company's prospects.
Tip
Vigilant skepticism is a trait you should develop when evaluating stock. Corporate managers always give glowing reports on their company's prospects and analysts may not see problems.
Warning
Consider dollar-cost-averaging when moving into a stock position. This is a strategy that can protect you from spending all your money on one transaction at a temporarily high price and then watching the price decline. Perform this by investing equal amounts of money at intervals over a few weeks or months.
Photo Credits
Stockbyte/Stockbyte/Getty Images