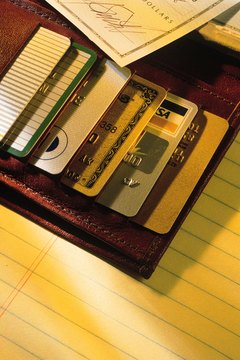 Just because you're partners romantically, doesn't mean you have to be partners on credit accounts; especially if your partner has poor credit management habits. The best approach for getting a credit application approved is for the partner with good credit to complete the application. Managing credit can be tricky, even when you're the only person involved in your financial decisions. Add a partner to the mix, and you have to be extra careful to ensure your credit remains in good standing. When your financial plans include opening joint accounts, the sooner you know what you're up against, the more time you'll have to develop a strategy to get your partner's credit report to read as favorably as possible.
Order your Equifax, Experian and TransUnion credit reports. Federal law allows consumers to get one free credit report per year from each credit bureau. Both partners can log on annualcreditreport.com or call 877-322-8228 to order your reports over the phone. This website will also give you and your partner an opportunity to purchase a credit score from any of the credit bureaus.
Review each credit report for inaccurate and adverse information then determine which accounts need to be improved. If you are not sure how to go about improving your credit, get practical tips on building a better credit report at the Federal Trade Commission's website.
Apply for a joint credit card after you have improved the account information in your credit reports. To determine the type of credit card you should apply for log on to Bankrate's website. This website will give you and your partner the option to choose a credit card based on excellent, good, average and bad credit or a credit score.
Tip
Get a free credit score at Credit Karma and Quizzle. The credit score at Credit Karma reflects the information in your TransUnion credit report. Quizzle's score is based on information in your Experian credit report.
Warnings
If you get approved for joint credit with a partner who has a bad credit rating, the interest rate charged will more than likely be very high.

When a partner with credit management challenges is responsible for paying a joint account, but fails to make timely payments or the minimum amount owed on the account, your credit report may also take a negative hit.
References
Photo Credits
Comstock/Comstock/Getty Images