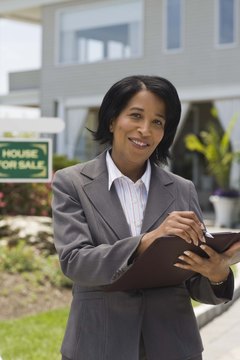 Now that you are about to be a homeowner, it is time to buy homeowners insurance to protect one of the biggest assets you will ever own, as well as most of your personal possessions. Choosing the right policy is a matter of understanding homeowner insurance basics and comparing quotes before you buy.
Steps to Buying Homeowners Insurance
Find out your home's replacement cost. Your homeowners insurance should cover the cost of rebuilding your home if it were destroyed by fire or other calamity. Insurance companies have software to provide guidance on calculating replacement costs that allows them to enter the particular features of your home. For example, if you have a special tile floor that is hard to duplicate, that will be taken into account in calculating the replacement cost.
Find out the replacement value of your personal property. Your furniture, appliances and clothing have a replacement value should they be lost. You may also need a rider for some valuables such as stamp collections, furs, jewelry and other expensive belongings that may be subject to limited coverage in you insurance plan.
Buy enough liability insurance as part of the coverage. If someone has a slip-and-fall injury on your steps and you are sued as a result, liability insurance covers any settlement and your legal fees.
Include additional living expenses in your insurance policy. If you house is unlivable because of some disaster, this insurance will cover living in a hotel or apartment. There are exclusions and limits on this insurance and they vary by insurance company. Be sure to read the fine print.
Get quotes from several insurance companies and evaluate them on the basis of replacement costs, personal property replacement, liability and additional living expenses in the event of a disaster. You should also check each insurer's customer service and how soon claims are handled. Then choose the best insurer for your needs and pocketbook.
Tips
Get insurers to explain all terms in the policy.

Choose a financially stable insurance company able to make good on claims even in the event of a disaster.

Buy as much insurance as you can afford. It is better to be overinsured rather than underinsured.
Warning
Review your policy annually to make sure your home is insured for enough money and that any new personal property such as additions to your coin collection are covered.
Photo Credits
Jupiterimages/Comstock/Getty Images