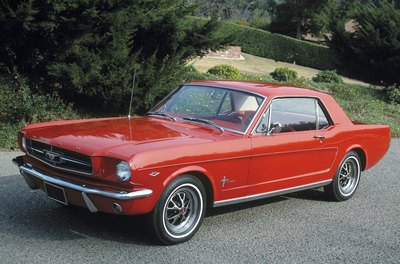 A lien is a security interest that a third party has in a specific property. A bank, finance company or mechanic may have a lien placed against the vehicle that you are potentially buying. By finding if there are multiple lien holders on a vehicle, you can discover if a blemish on the title exists. Although you may be able to remove an existing lien holder from the title, you may prefer to avoid the hassle and choose a different vehicle.
Order a vehicle history report from the car dealership or by purchasing one independently. This report contains information about previous owners and any liens that were ever placed on the vehicle. The report contains other information that is useful for a used car buyer, such as any tickets, violations or automotive accidents that are associated with the vehicle.
Check for the vehicle identification number, commonly called a VIN. It is often stamped on a metal plate that's on the dash beneath the windshield or on the side of the front driver's-side door. This information is also available on the vehicle's title. Call your local department of motor vehicles to request a lien check. Some departments offer a free lien check on vehicles. Provide the representative with the VIN, and with the make, model and year of the vehicle about which you are inquiring.
Run an online lien check if your local department of motor vehicles does not provide this service. You can use the VIN or the license plate number to find this information.
Ask to see the title from the car dealership or private seller. Check the front of the vehicle's title for any information pertaining to lien holders. Complete a release of lien form to request a lien holder to release his property interest in the vehicle. You may need to have the release of lien notarized.
Tip
Check the local laws and requirements of your local department of motor vehicles to ensure that you comply with the rules of your state and county.
Photo Credits
Ablestock.com/AbleStock.com/Getty Images