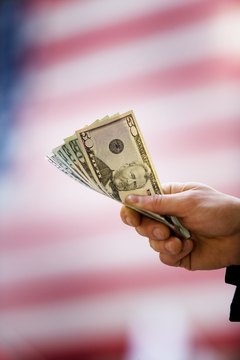 Whether you are currently experiencing a financial hardship or need additional money at the moment to handle holiday expenses, you can explore a variety of options to obtain what you need. An annuity is a tax-deferred investment that requires a provision in order to be eligible for a loan to be taken. As long as you know the terms within your annuity and are able to uphold your responsibilities, borrowing from an annuity is beneficial.
Inquire with your annuity administrator as to whether or not there is a loan provision available within the annuity. If a loan provision is available, get familiar with the terms. Know what the interest rates are, the available amount that you can borrow and the repayment time frame. If you are in agreement with the terms, request the paperwork that is needed to proceed with the loan.
Submit the application for the loan and wait for the offer. Once you have received the paperwork, you must fill out the application and submit it to the appropriate party. After they have reviewed your information, you will receive an offer letter that confirms the conditions and terms of the loan.
Confirm the offer and return the paperwork promptly. Before returning the paperwork, review all of the fine print and ensure that you understand all of the terms that you are agreeing to. Once you have returned the signed paperwork, you will receive the check for the agreed loan amount.
Repay based on the terms that you agreed to when signing the paperwork. Making late payments and not following the terms you agreed to is a costly decision that you need to avoid. Make the payments on time and as agreed.
Photo Credits
Jupiterimages/Photos.com/Getty Images