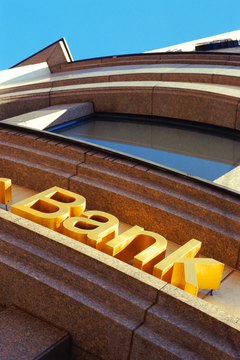 The Bank Secrecy Act requires banks to maintain records on customer accounts for at least five years after the date the bank or customer closes the account. If you've forgotten about a certificate of deposit (CD), or special circumstances prevented you from collecting your money, the bank might still have the information on file. Depending on bank policy and the terms of your CD, your CD might still be active because some banks rollover CDs automatically.
Determine whether the bank that held your CD is still open or has merged with another bank. If it has been several years since you opened the CD account and you haven't maintained communication with the bank, you can trace the history of the bank using the "BankFind" feature on the Federal Deposit Insurance Corporation (FDIC) website.
Contact the bank that held your certificate of deposit, if the bank is still open, and inquire on the status of your CD. If the bank is not open anymore and failed within the last 18 months, the FDIC or another bank might have possession of your account. Use the "Unclaimed Funds" feature on the FDIC website to locate your CD. If you discover that the FDIC has your CD, fill out the FDIC Claimant Verification form and mail the form to the FDIC Claims Department. The FDIC will contact you by mail or phone regarding the status of the CD within 30 days.
Search for your CD using your state's unclaimed property service through the National Association of Unclaimed Property Administrators website. If more than three years has passed since your CD's maturity date, or more than 18 months since your bank closed, the law requires the bank or the FDIC to surrender the funds to the state. Search the database using your name and state. If you locate your CD, print the claimant form and mail it to your state's treasury department.
Photo Credits
John Foxx/Stockbyte/Getty Images